Support guide dogs
Red Puppy Sponsorship
Guide dog puppies go through two years of rigorous training before they become guide dogs. It's tough work and it simply wouldn't be possible without the support of Red Puppy Sponsors.
A dream come true
Stevi and Halo
Having Halo come into my life has been amazing. Without her, every aspect of my life would be so different…
Our fundraisers
Where we are working
Find out about our face to face fundraising team, including which locations they are currently working in.
Our puppies
News from the guide dogs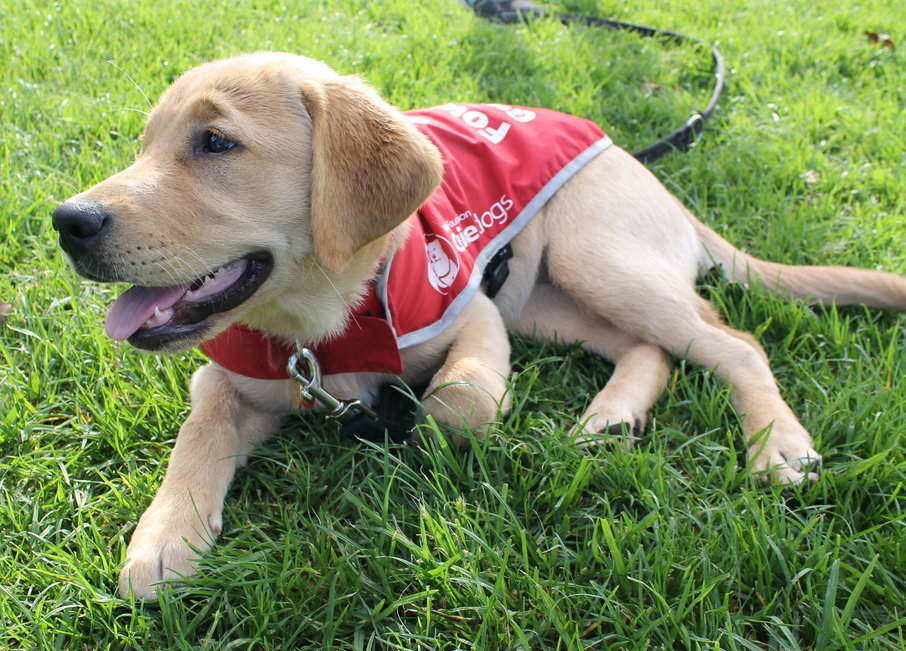 Follow along as our puppies learn how to become guide dogs.
There are many ways to get involved with Guide Dogs. From puppy raisers, to street collecting, every little bit helps.