We are so grateful that you are interested in leaving a gift in your Will to the Blind Foundation. Such a gift would help transform the lives of New Zealanders with sight loss for many years to come.
Why leave a gift in your will?
You won't just be helping adults and children overcome the day-to-day limitation of vision loss. You'll be helping them to live their passion and excel at whatever they choose to do.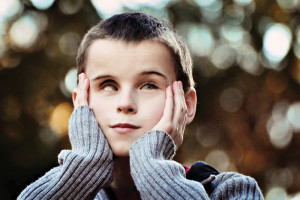 We rely heavily on the generosity of New Zealanders like you to fund our services. Gifts in Wills to the Blind Foundation are an incredibly important source of funds. A gift in your Will could help to:
Add new books to our talking book library – so people who go blind can still escape into stories.
Teach people how to learn (or re-learn) basic everyday living skills such as making a coffee or getting dressed.
Teach people how to use a computer without sight so they can stay connected with their friends, family and the wider community.
Train puppies to become guide dogs and help blind people open up a world of independence.
If you have already decided on leaving a gift in your Will to the Blind Foundation, making a legal Will is the only way to ensure your wishes will be met in relation to the distribution of your assets. A Will also helps to avoid confusion over your intentions and gives you peace of mind.
Contact the legacies team
Tony Robson is here to speak with you confidentially and answer any questions you may have about including Blind Foundation in your Will. Please email Tony and he can give you a call at your convenience, or call him on 09 355 7138.
Frequently asked questions
Please also see our frequently asked questions about leaving a legacy.
Receive an information brochure
Leaving a gift in your Will is a very personal decision. We would love to send you an information brochure for further reading.
Official wording
If you are ready to write your Will or a codicil to your current Will, here is some official wording to help you.
Notify us
Please consider contacting us to let us know of your intended gift.  Letting us know of your decision to leave a gift to the Blind Foundation does not legally bind you to support us in any way and anything you share with us will be treated in the strictest confidence.
Royal New Zealand Foundation of the Blind is also known as Blind Foundation
Blind Foundation guide dogs is a service division of the Blind Foundation
Blind Foundation Registered Charity Number CC21361