Get Involved
Volunteer with us
Help make a difference to the lives of New Zealanders who are blind or have low vision by becoming one of our Blind Foundation Volunteers. There are a range of ways you can help out.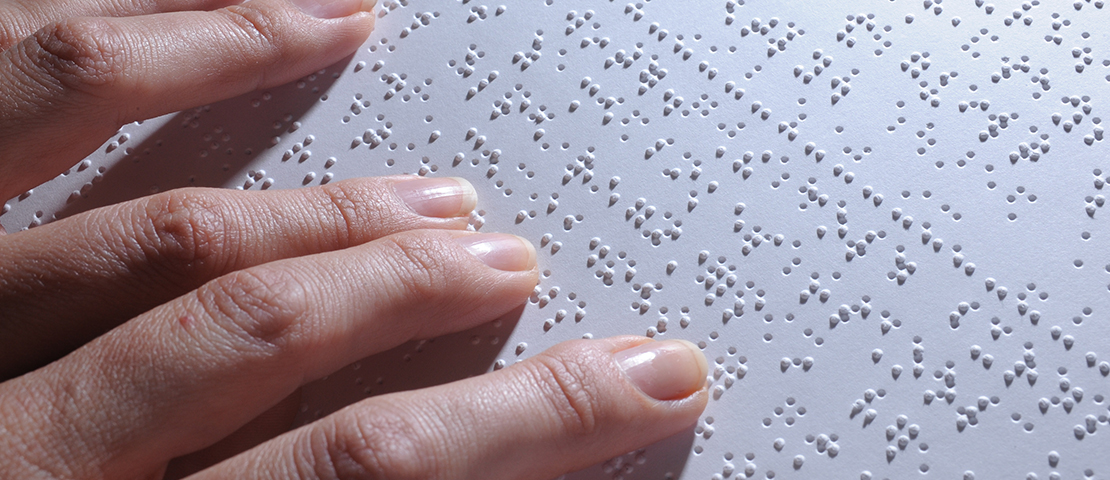 News and views
Happy birthday Louis Braille!
In honour of World Braille Day, our Braille Awareness Coordinator, Chantelle Griffiths, has written about the impact braille has had on her life.
Accessible equipment
Shop online
We stock a wide range of products for people who are blind or low vision including canes, sunglasses, talking clocks and watches, and helpful tools for around the home.
The Blind Foundation library has a large collection of books, magazines, newspapers and other content in a range of accessible formats – including braille, large print, tactile, and audio. There are different ways to access our collections, depending on your needs. Find out more about our Library services.
Our puppies
Blind Foundation guide dogs
Guide dog puppies go through two years of rigorous training before they become guide dogs. It's tough work and it simply wouldn't be possible without the support of our wonderful volunteers and Red Puppy Sponsors.
Blind Foundation podcast
Perspectives: Stories from New Zealand's blind and low vision community
Our podcast covers all kinds of topics of interest to our clients, their friends, family and anyone curious about life as a person who is blind or low vision. It tells the stories of our people, in their own words.
Get in touch
Contact the Blind Foundation
Need help? Have a question or feedback? We'd love to hear from you.